FINDING YOUR ROOTS:
Meet Your Ancestors at a UK County Record Office
by Lise Hull
If you are tracing your British heritage, a visit to at least one county record office should be a "must-see" on your trip itinerary. Not only are chances excellent that you will discover information you never knew about an ancestor, more than likely you will spark an enthusiasm for research that you never imagined possible. The thrill of your white-gloved fingers touching medieval manuscripts, personal letters or pieces of business records created by the hands of an ancestor - or revealing the little details of past lives and relationships - brings palpable reality to your personal past.
The British have long prided themselves on their connections with their ancestors, establishing lengthy pedigrees and preserving family records which not only document their histories but also provide insight into cultural and social values. For centuries, individual families and libraries have conscientiously kept and preserved archival documents, regional records and historical items such as town charters bearing a king's original seal or hand-drawn manorial maps. Yet, professional archivists only began plying their trade about a century ago. Indeed, it was not until 1918 that some county councils began setting up facilities to collect and store archival records created by local governmental agencies and courts. By World War II, however, only about twelve counties had managed to accomplish this goal. After the war, the establishment of new county record offices began apace.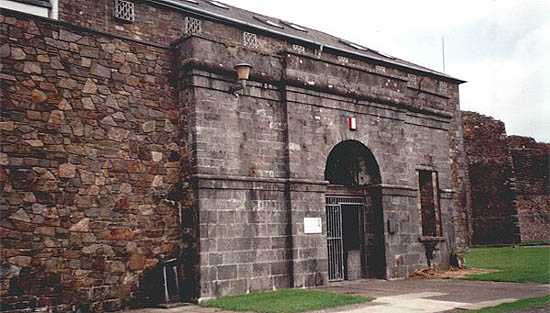 Nowadays, each county or local authority (as reorganized in 1996) maintains a records repository for their niche in the UK. Interestingly, many facilities occupy historical buildings, including castles, so you can easily combine a journey into your personal past with a tour of Britain's architectural treasures. The Pembrokeshire Record Office, for example, is housed on the grounds of Haverfordwest Castle, in the heart of the historic county town in West Wales.
Before Your Visit
Using a county record office can be a daunting prospect. Each contains an overwhelming variety of records, many of which are unfamiliar to overseas visitors - and to British residents as well. Generally, each county archives office holds copies of parish registers and/or bishop's transcripts (in some cases dating to the 16th century); civil registrations of births, marriages and deaths after 1837; other ecclesiastical records, school, hospital and council records; census records; wills and other probate records; maritime records; trade directories; tax records and quarter sessions records. They also store copies of regional publications and newspapers, maps, poor law union records, police records and even medieval manuscripts and town charters. But, even more than these official documents, record repositories contain a treasure trove of fascinating information, memorialized on rare documents, personal and business records, and in local history publications.
The best procedure to follow when conducting research at a county record office is to make initial contact via email, telephone or regular mail. Determine what records might be of use for your particular situation and whether an appointment is required for an on-site visit. By contacting the records office prior to your arrival, you can ensure that the have the information ready for you, or know where to locate it promptly. In addition, in order to make best use of your time and the expertise of the archivist, be certain to familiarize yourself with the types of records available at the particular office, what kinds of information you can learn from those documents, and any specific facts that will enable the archivist to direct you properly. Any work you can tackle before leaving home will make the experience much more efficient and enjoyable.
Getting the Most from the Record Office
Protocol for most archives repositories requires all visitors to register upon arrival. Many counties now ask researchers to obtain "a reader's ticket" for the County Archive Research Network (CARN) for access to original material. Registering with CARN merely means you have presented proof of identity (passport, drivers license, etc.) and filled out a form from which the archivist can enter your details into the CARN database. In return, you will receive a reader's ticket, similar to a library card, which is valid in most cases for up to four years. Normally, registration is free of charge, and you can obtain the card while you wait.

Each office holds a variety of finding aids, including indexes or schedules to most of their collections, place name and surname files (on hand-written cards or computerized, depending on the office), microfiche and microform viewers, photocopying machines and plenty of desk space. In many cases, researchers are authorized to take photographs of documents using their personal cameras, but normally the archivists will make photocopies for you to minimize damage to the aging records. Both services are at the archivist's discretion.
When examining precious or fragile documents, archivists also require the use of white gloves, which they will gladly provide, and the use pencils for note taking. Other regulations include: no food, drink, gum chewing, nor smoking in search rooms, no bags or coats on tables, no leaning on documents, and using only two to four documents per person at one time.
Many UK record offices offer one-day or weekend workshops on family history for beginners, using the archives, and aspects of local and national history that may be useful in your research and fascinating as well. Archivists also produce a variety of free and low cost leaflets and publications, such as "How to Use the Record Office". They also sell several "Guides to Research" on topics including the poor laws, coal and iron industries, house histories, crime and punishment, and sources for family history. Other county record offices sell local history books, town guides and special issue books, many of which are published by regional family history and local history societies.
If You Cannot Get to Britain
Increasingly, UK county record offices are offering off-site research services for family historians unable to visit in person. Some feature a paid postal research service. Others provide online databases of information, which at least covers a basic index of their collections from which you can determine if the particular repository holds the records for your ancestors. At many offices, staff members will conduct research for an initial fee and develop a list of relevant holdings and a final report which may or may not include further suggestions for research. Some archives offices refer interested parties to outside individuals who are experienced with family history research at the archives.
If possible, first check out the cyberspace version of the repository, which will save you and staff members time, effort and, perhaps, money. Some record office websites allow direct access to their records or to transcriptions or, occasionally, to images of specific documents or artefacts. Once you have reviewed their online assets, you can then decide if a personal visit is in order and begin to plan for it. The journey into your past and to your ancestral homeland can be truly rewarding!
More Information
Local Councils

General Register Office: Investigating Your Family Tree

FamilyRecords.gov.uk
Related Articles:
---
| | |
| --- | --- |
| | Lise Hull is a recognized authority on British castles and heritage, with a Master of Arts degree in Heritage Studies from the University of Wales, Aberystwyth, as well as a Master of Public Affairs degree, specializing in Historic Preservation, from Indiana University. She is the author of several of books on Britain, including Britain's Medieval Castles (Praeger: 2005), Great Castles of Britain and Ireland (New Holland: 2005) and Castles and Bishops' Palaces of Pembrokeshire (Logaston Press, 2005). Her work has appeared in numerous publications, including Military History Quarterly, Military History, Renaissance Magazine, Family Tree Magazine and Everton's Family History and Genealogical Helper magazines; she is also a regular contributor to Faerie Magazine. Visit her websites at http://www.lisehull.com and http://www.castles-of-britain.com. |
---
Article and photos © 2005 Lise Hull
Photos are of the Pembrokeshire County Records Office in Haverfordwest, Wales; the office is located in the former county jail within the castle grounds.